What can we say but wow! We had the most wonderful time at Yeovil Town Council's hugely popular "Yeovil Celebrates the Queen's Platinum Jubilee" event, and were honoured to have been a part of it.
The first of our Pride Month events, a rainbow-themed food competition called "Taste The Rainbow", was a scrumptious success. Our esteemed judges were Mayor of Yeovil Evie Potts-Jones, and journalists Fanny Charles and Gay Pirrie-Weir, who are long-standing judges with the Guild of Fine Food's Great Taste Awards.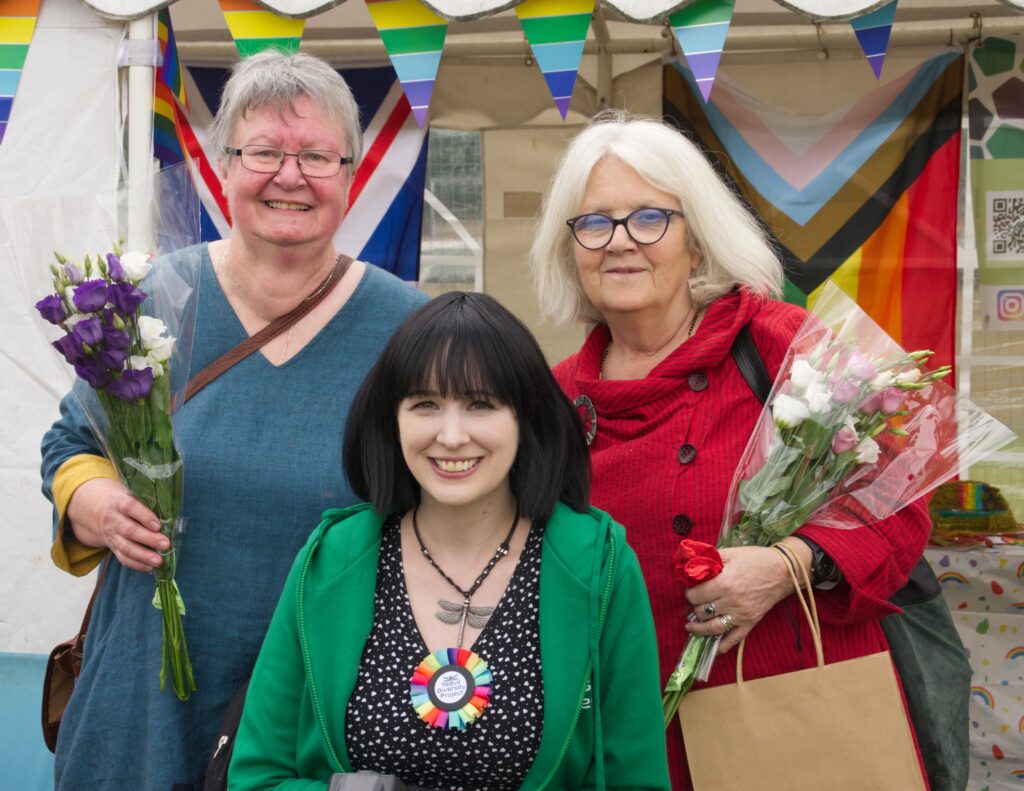 Gay, Lou and Fanny
We were delighted with the entries we received and the judges took their time to deliberate and decide upon the top three, judging on appearance, creativity and taste. We had both sweet and savoury foods; cookies, cakes, pizza, cheese straws, foccacia bread, macarons – truly a table of delectable diversity!
Below are the winning creations:
The third place winner was Z Davis, with a colourful cake called "Pride in Every Bite"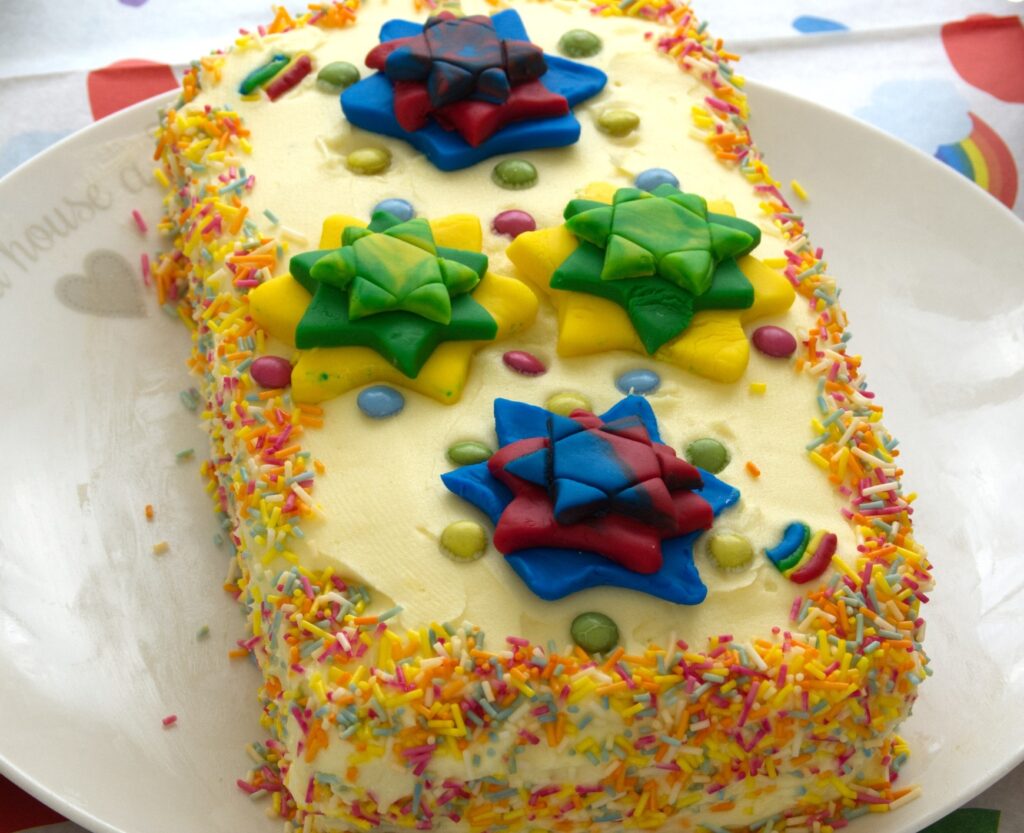 In second place were G Law and H Bottomley, with their marvellous moss cake "Waterfalling in Love with whoever I want to fall in love with"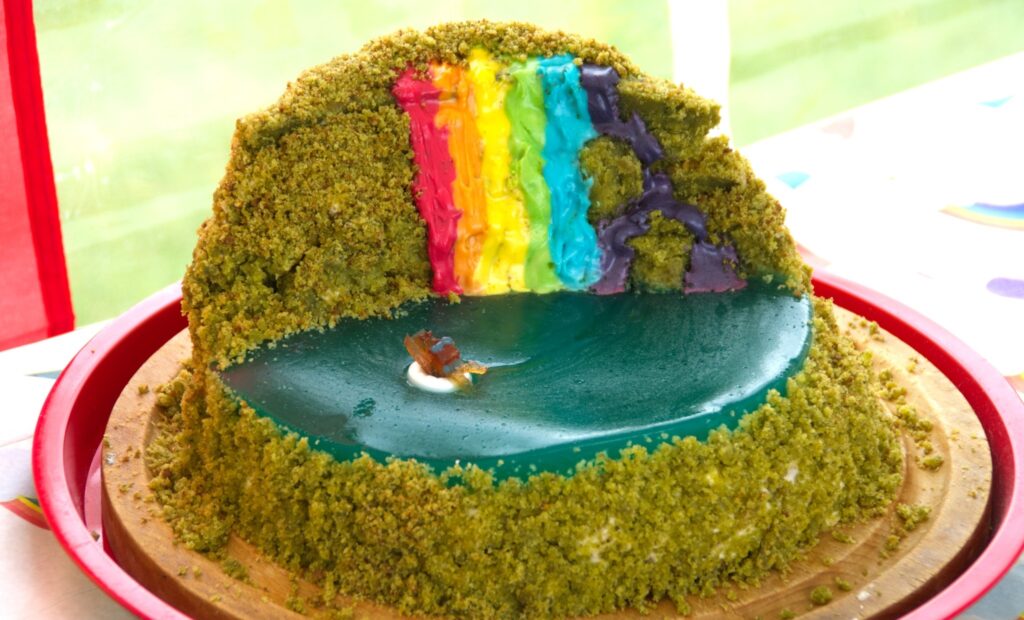 And our over all winner was T Smith, who created a massive meringue dubbed "Polychromatic Arc"
This was our first big event and we wanted to make sure that there was a loud and proud LGBT+ presence at such an important local celebration. Our big marquee was quite a sight to behold, with rainbow flags, bunting and of course – thanks to the competition participants – it was filled with delicious rainbow treats. Once the judging had taken place and prizes given to the winners, we portioned up the food they had created as a way of giving back to the community – inviting everyone to literally taste the rainbow(s)!
Once all the food had been shared out, we converted our space into a chillout zone. As well as comfy bean bags to relax on and friendly faces to chat to, we also had a table filled with literature for local and LGBT+ resources. These included information on our monthly LGBT+ social group, youth groups like 2BU Somerset, the Accessibility in South Somerset guide, leaflets from Mind and many more. We had some really lovely conversations with different people; those who stopped by to show their support, those who came to ask questions and those who were genuinely pleased and comforted to see themselves represented in the local community, with the rainbow and progress flags flying high.
Yeovil Town Council did an amazing job and we feel so blessed to have been there to share in the joy and jubilation that was all around, even when the rain came down briefly. We can't wait to be involved in the next big thing for our town, and continue on our journey of encouraging unity in Yeovil's community.