Yeovil Together was back for its second year, and what another fantastic event it was. This year we were blessed with food, dance and the sharing of culture from Ukraine, Poland, Italy, the Philippines, Romania, Bulgaria, the Caribbean and several different areas of India.
The weather seemed a little threatening at first, as you can see in the photo below where the sky looks quite overcast! Thankfully we really weren't plagued with bad weather at all, and the sun shone down on our cultural celebrations through out the day.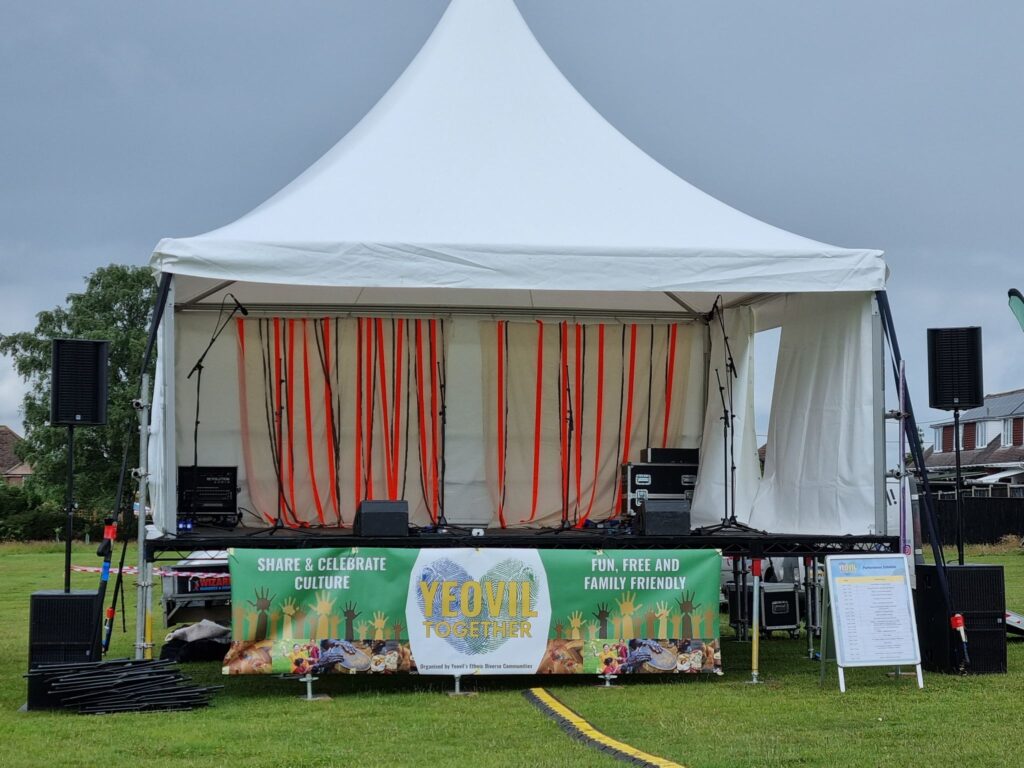 This year we also had many stalls from local organisations such as the Samaritans, MIND, Somerset Disability Engagement Service, SARSAS, Young Somerset and Somerset Libraries. It was a great opportunity to make connections with other local services and find out more about what is available to people in our area.
In another change from the first Yeovil Together event last year, we welcomed some local school children to the stage to perform. St Gildas, Milford Infants, Kingfishers, Primrose Lane and Bucklers Mead School each contributed an act, with each of the children receiving a medal for their efforts. There was also a schools shield which for 2022 was awarded to St Gildas.
Overall it was another brilliant day, and just as bright, colourful and community-focused as the first time round last year. It was even more popular, and it's not hard to see why. We are so pleased to have been able to play our part in facilitating this wonderful celebration for the diverse ethnic minorities within the Yeovil community.